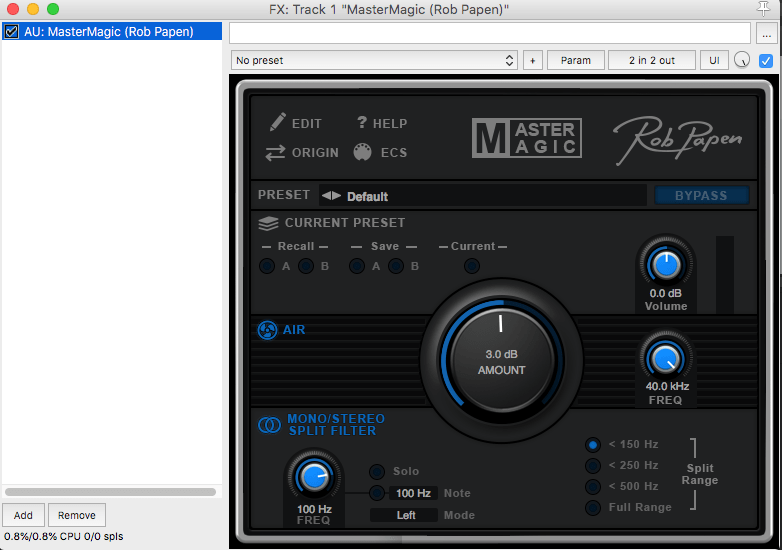 Year of manufacture : 12.2018
Version : 1.0.0c
Developer : Rob Papen
Developer site : robpapen
Platform : iNTEL
Format : AU
Digit capacity : 64bit
Interface language : English
Tablet : The program is treated (put and work)
System requirements : 64 bits AU for OSX 10.8 – OSX 10.14 (Mojave)
Description : Well-known sound designer and developer Rob Peipen has released a new plug-in Rob Papen MasterMagic. The plugin is a simple and productive tool for mastering music. According to Peypen, when creating MasterMagic, the goal was to create an understandable instrument in which, with the help of a few simple steps, musicians can significantly change their mixes.
The plug-in is placed at the end of the DAW audio circuit and processes the final outgoing signal. In comparison with other mastering treatments from iZotope or Nammick, there are not so many options and settings in MasterMagic. The Mono / Stereo module is designed to seal the bottom of the mix, while the AIR module gives the signal more clarity and detail. Nevertheless, this will be quite enough to polish the mix before putting the music on the net.