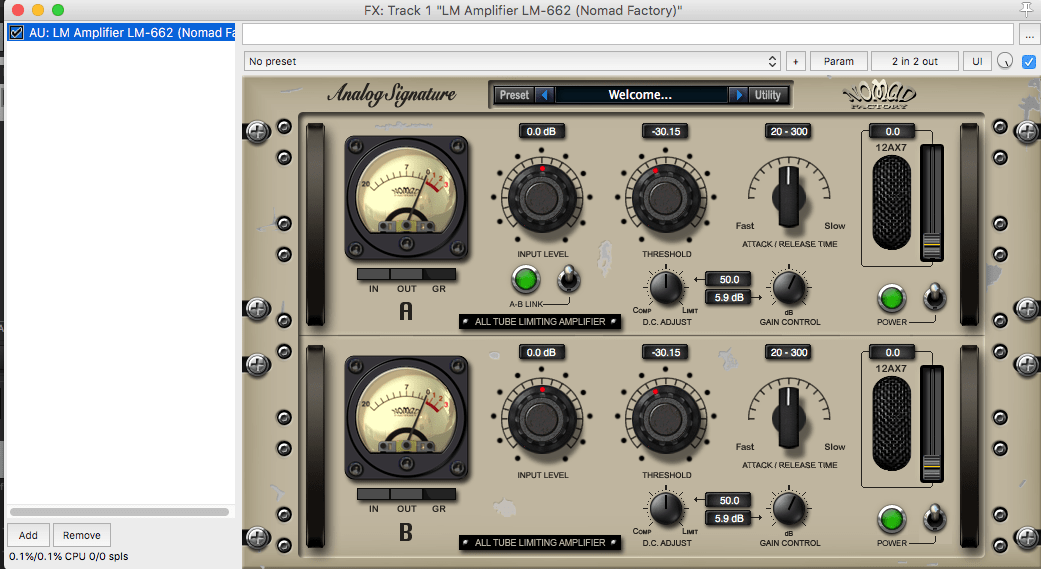 Release Year: 2020
Version: 5.13
Developer: Nomad Factory
Developer's site: nomadfactory
Platform: Intel only
Interface language: English
Tablet: The program has been treated (does not require data entry / enter any data)
System Requirements: OS X 10.8.5 or above
Intel Core i3 / i5 / i7 / Xeon
4 GB RAM (recommended)
---
Description: Analog Signature Pack is a set of 3 professional Plug-ins processors.
The kit includes: limiting amplifier LM-662, software equalizer EQP-4, Studio Channel SC-226
The LM-662 is a recreation of the classic Fairchild 660 limiter. When using the LM-662, music and instruments react the same way as when processing the Fairchild 660. The Nomad Factory LM-662 double-limiter amplifier is designed to become a new classic, adding vintage warmth and realism to the most demanding studio tracks.
The EQP-4 software equalizer is a channel emulation that attenuates / amplifies the low and high frequencies (shelf or peak), as well as two overlapping equalizer bands.
Studio Channel SC-226 is a plug-in channel module that includes a four-band equalizer, an analog optical compressor, filters, a lamp simulator and a brick limit peak designed to reproduce the warmth of vintage recordings with unrivaled quality and realism.
---