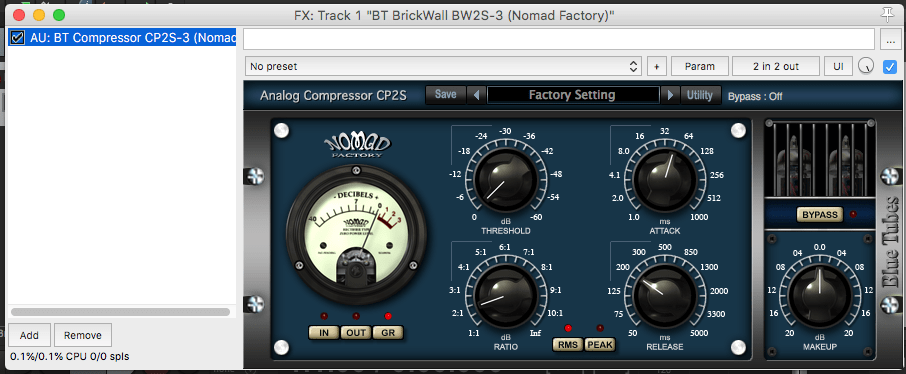 Release Year: 2020
Version: 5.13
Developer: Nomad Factory
Developer's site: nomadfactory
Platform: Intel only
Interface language: English
Tablet: The program has been treated (does not require data entry / enter any data)
System Requirements: OS X 10.8.5 or above
Intel Core i3 / i5 / i7 / Xeon
4 GB RAM (recommended)
---
Description: Dynamics with a vintage sound
Here is a collection of plugins to improve the quality of digital audio recordings. Virtual instruments make the sound clear and warm, like classic analog equipment. Plugins have a simple interface and excellent sound quality, which helps musicians in creative work.
BT Dual-Analog Chorus CH2S
Classic modulation effect. which has the most flexible LFO and pan control.
BT Analog Phaser APH2S
Classic phaser with analog filters of different levels. Using a virtual instrument, musicians control the speed, depth, resonance, level and other parameters of the material.
BT Vintage Oilcan Echo TLE2S
The plugin will help you get a classic analog echo / delay sound in a virtual studio.
BT Tempo Delay DL3D
Delay effect with track tempo synchronization. It has flexible settings.
BT Stereo Imager ST2S
Allows you to fine tune the breadth of the stereo field. Ideal for managing spatial material.
BT Analog Valve Driver ADR2S
Overdrive saturation effect, which is used in many vintage paw amplifiers. The model has high-pass and low-pass filters, as well as a squelch.
---