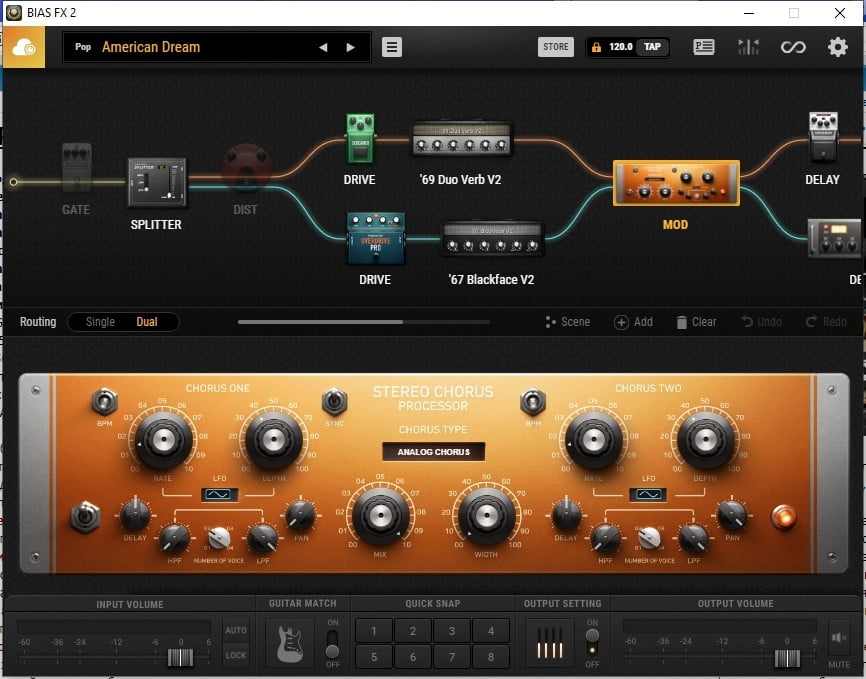 Year / Release Date : 06.2019
Version : 2.1.1.4655
Developer : Positive Grid
Developer website : Positive Grid
Format : STANDALONE, VST, AAX
Digit capacity : 64 \ 32 bit
Tabletka : present (R2R) \ cured (VR)
System requirements : Windows 7 (SP1) or Windows 8
VST, RTAS, AAX Native
4GB of RAM minimal, 8GB or more recommended
1.5GHz Dual core processor minimal, 2.0GHz Dual core or more recommended
250MB free disk space
Description : Over the past few years, a number of high-performance digital guitar effects and mobile guitar applications have adjusted the playing method and recordings of millions of guitarists. The question is, how can we make fresh instruments to maximize the quality of sound with the introduction of advanced technologies.
The result is considered BIAS FX. It is designed from scratch without compromising on sound quality, it comes with all of the most gigantic and latest techniques from our audio processing studies, it guarantees the importance of thorough and authentic emulation of analog pedals and studio shelves, it has dual user BIAS Integration of Amp Match models and double signal chain.
from R2R includes:
* BIAS FX 2 Elite
* Acoustic Expansion Pack
* Bass Expansion Pack
* Metal Expansion Pack

Do not use ToneCloud.
ToneCloud is a web service.
If you really need it, buy the software (and get the right to use the service).
Some crackers claim that they cracked ToneCloud, but this is not true.
License verification in ToneCloud is performed on a web server, which means that it cannot be hacked.
All these hacks simply ignore the response of the server, which invalidates the license.
1.PositiveGrid can update the server to deny access with invalid licenses
2.PositiveGrid can track the user who used ToneCloud without buying ..
No one can crack the functions related to the web, forever and safely.