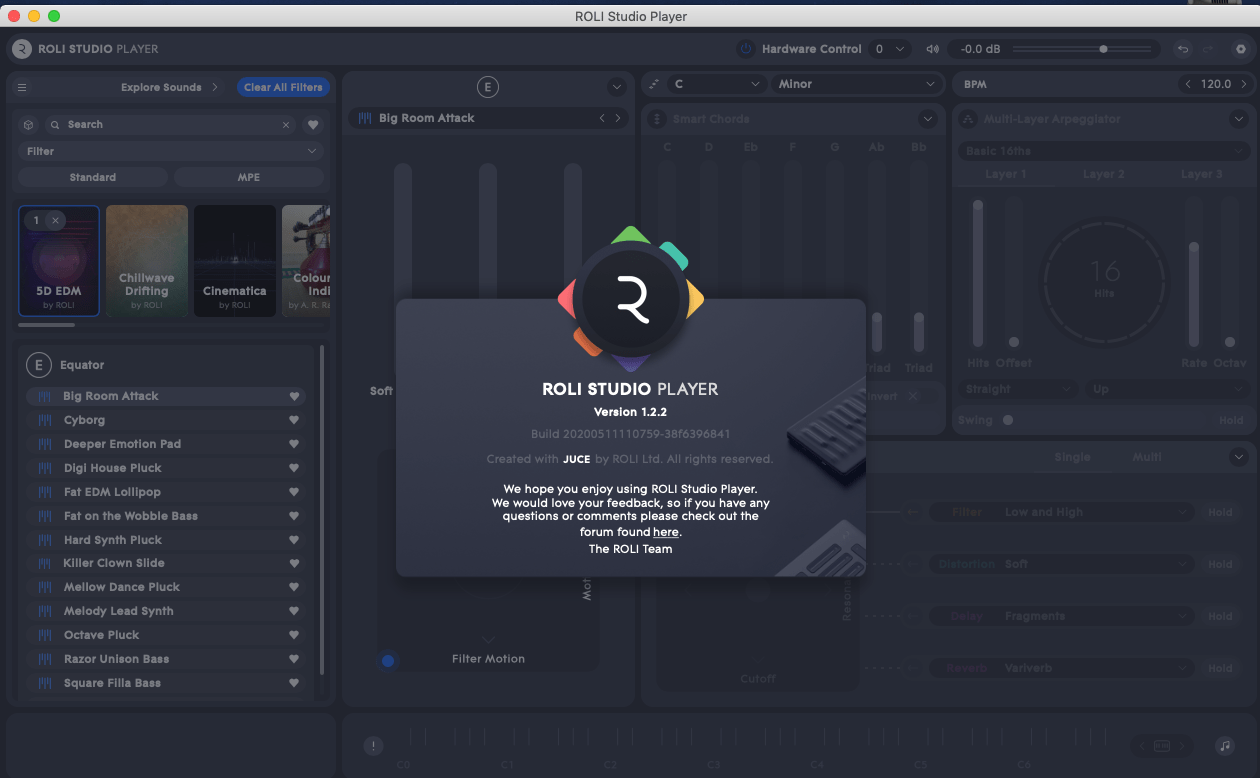 Year of issue: 2020
Version: 1.2.2
Developer: ROLI
Developer site: roli
Platform: Intel only
Interface language: English
Tablet: present | patched files
System requirements: macOS 10.13+
---
Description: Three instruments Roli Equator, Cypher2 and Strobe2 in one and advanced performance capabilities.
The plugin combines the sound capabilities of the Roli Equator, Cypher2 and Strobe2 synthesizers, as well as supplements them with an effects section and new features for performers. For example, the instrument is equipped with the Smart Chords function, which creates complex chord progressions by pressing one key on the MIDI keyboard, as well as the Multi-Layered Arpeggiator, which instantly generates any patterns.
The synthesizer is built around three synthesis engines (Equator, Cypher2, Strobe2), which can be used both together and separately. The instrument is equipped with a large number of parameters for changing the sound, as well as a library of presets to help you get started with the plugin.
ROLI Studio Player is an amazing new way to access all the ROLI sounds and effects in one place and create great music with them.
---