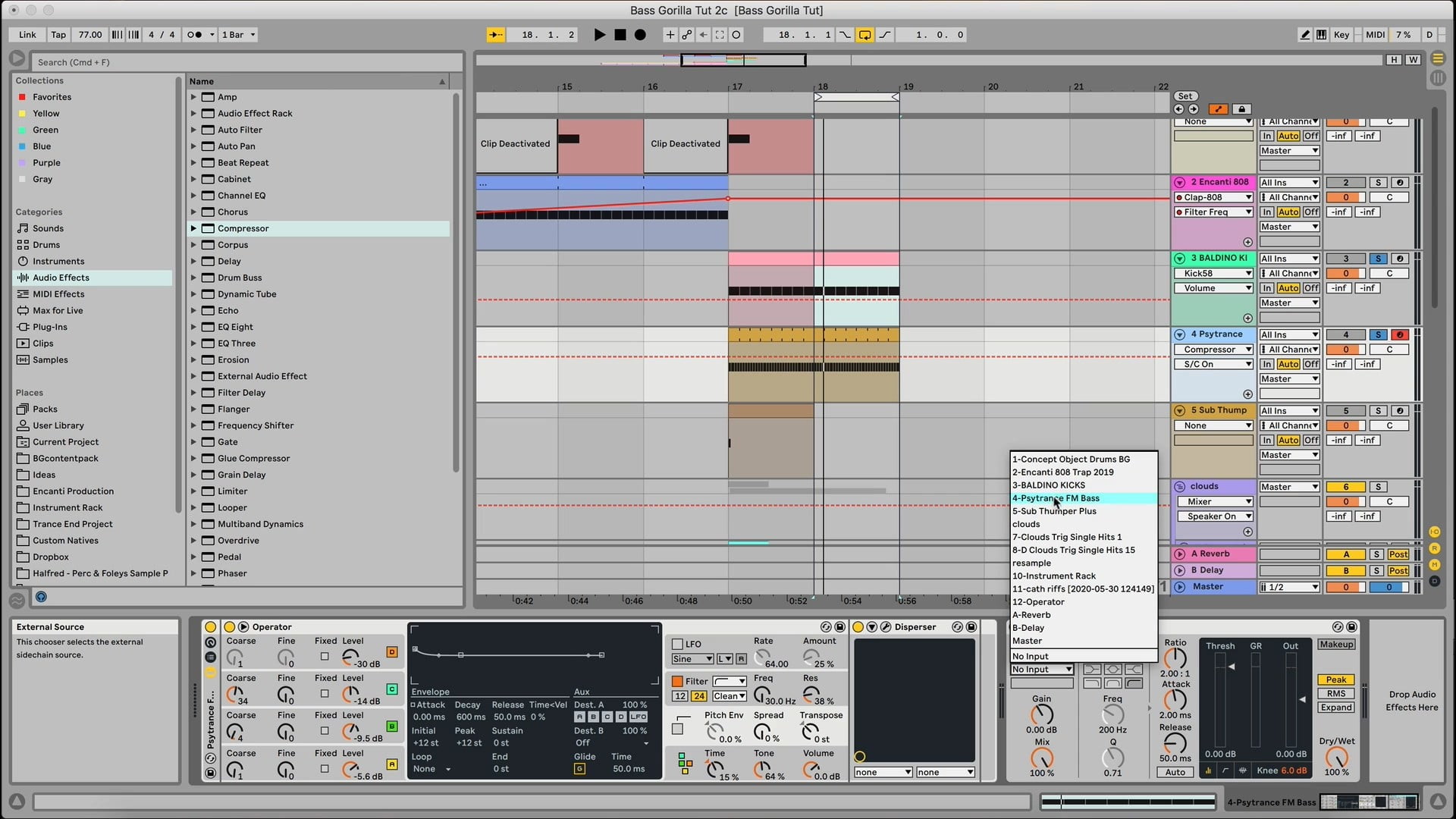 Year of issue: 2021
Manufacturer: BassGorilla
Manufacturer's website: Link
Author: Ben Cantil
Duration: 1h 35min
Handout Type: Video Tutorial
English language
---
Description: In this course, producer and educator Ben Cantil of the Zebbler Encanti Experience walks you through the process of creating a dynamic canvas of glitchy psytrance that transforms into heavy bass music. You will explore several modes of oversampling, phrase writing, synthesizer tuning and genre mixing, presented as a whole.
This course will give you the knowledge and skills you need to:
Make good use of advanced layering sound design techniques and teach you how to maintain connection between rapidly changing pieces of dance music.
Skillfully combine psytrance with bass music to create unique, stunning tracks.
Improve your workflow by learning ALC management.
Create complex polyphonic instrument racks and glitches for sound design.
Composite bass synthesizer sounds with samples and creates great neuro bass with Operator.
Make a real tape stop to add warmth and twists to your music.
Content :
Module 1 – Introduction
Module 2 – Composite Sound Design
– Operator Velocity
– Instrument Rack Zones
– Foley Layering In Sampler
– Sampler Instrument Design
– Analog Bass Line
Module 3 – Sampler Glitch Instrument Design
Module 4 – Transition Development
Module 5 – PsyTrance In Bass Music
– Intro To Multi-Genre Music
– PsyTrance Design
– Transition Design
Module 6 – Drop Design
– Encanti's Unified Electronic Music Production Theory
Module 7 – The Signature ZEE Sound
– Patching Cakewalk Z3ta + 2
– Corpus With Sidechaining
– IZotope Trash 2
– Resampling
Module 8 – Flourishes
– Resampling From Frozen
– Glitchy Vox For The Drop
– Tape Stops With Sampler
– Clip Mutes With Drop Bass Fills
– Foley Decoration
Module 9 – Mixing / Outro
– Bass Balance
– Group Brightening A / Trash 2 And Multiband Dynamics
– Disguised Motivic Continuity
– Outro And Final Playthrough.
Sample files: not provided
Video format: MP4
Video: AVC, 1920×1080, 16: 9, 30 fps, 1500 kb / s
Audio: AAC, 48 kHz, 256 kb / s, 2 channels
---