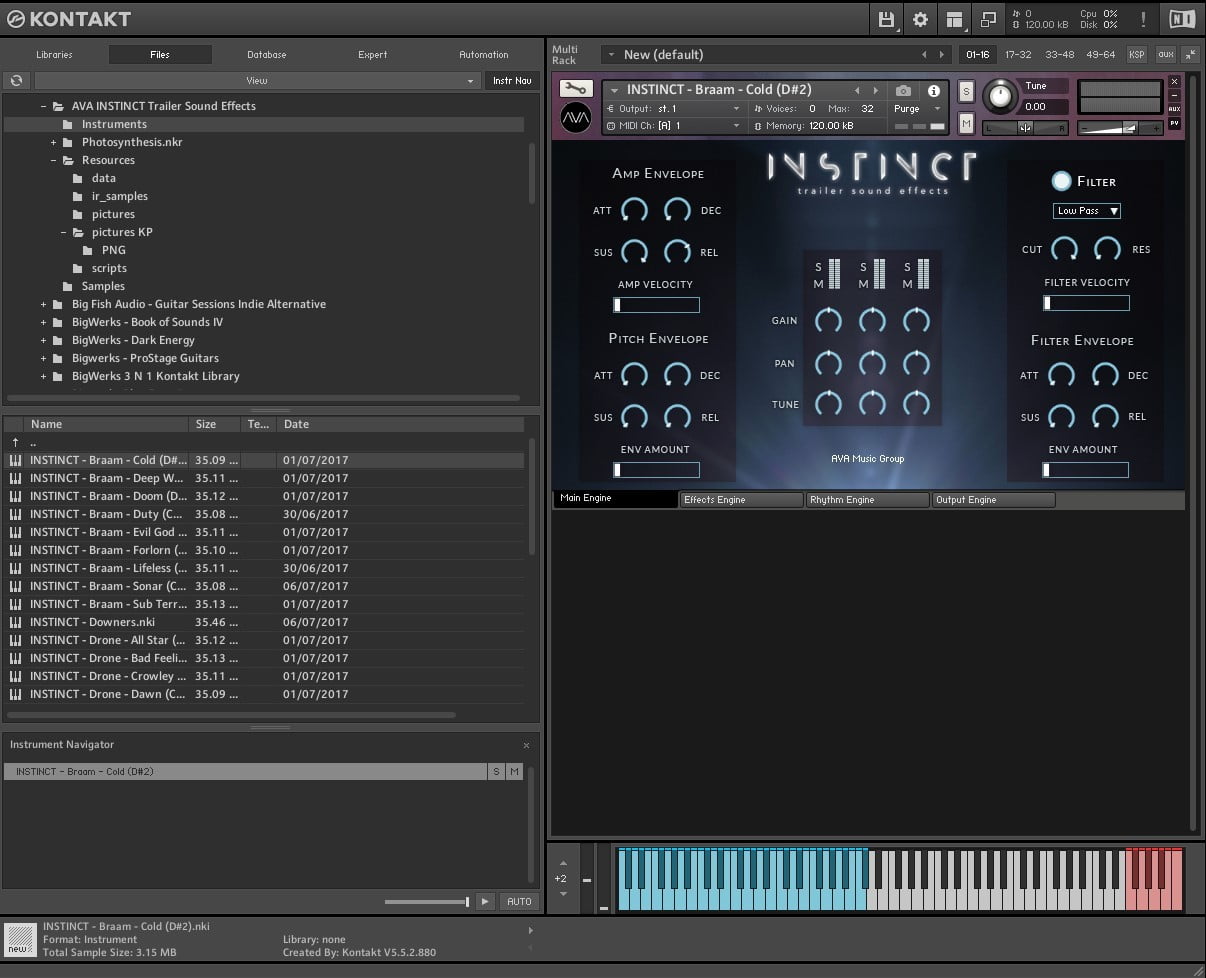 Publisher: AVA
Website: AVA
Format: KONTAKT
Quality: 24 bit 48 kHz stereo
---
Description: Introducing a new library of sound effects for trailers, movies and video games! – INSTINCT – Trailer Sound Effects
100 CREATIVE SAMPLES including hits, whistles, inserts, phrases, Braams, loops, and more.
UNIQUE INDUSTRIAL SOUNDS are captured in the dampness of abandoned places in Detroit.
Recorded and processed to the highest quality for broadcast, film and video game standards.
Watch it in action.
Each sound is accessible through our own Kontakt Interface to help you build a better track faster (Only working with full version of Kontakt sampler).
Take control of our samples and make them sound the way you want to:
ADSR, pitch, filter, EQ, delay, reverb, distortion, step sequencer, stereo widener and much more
System Requirements
INSTINCT Trailer Sound Effects runs in the Paid Kontakt sampler version 5.7.1 (R35) or higher. You can also use the samples independently as wave files if you don't use the Kontakt Player.
At least 4 GB of RAM (8 GB recommended), and 17 GB of free drive space.
Audio Files
Recorded and processed at 48kHz
24bit
INSTINCT runs in Kontakt Full 5.7.1 or higher!
---