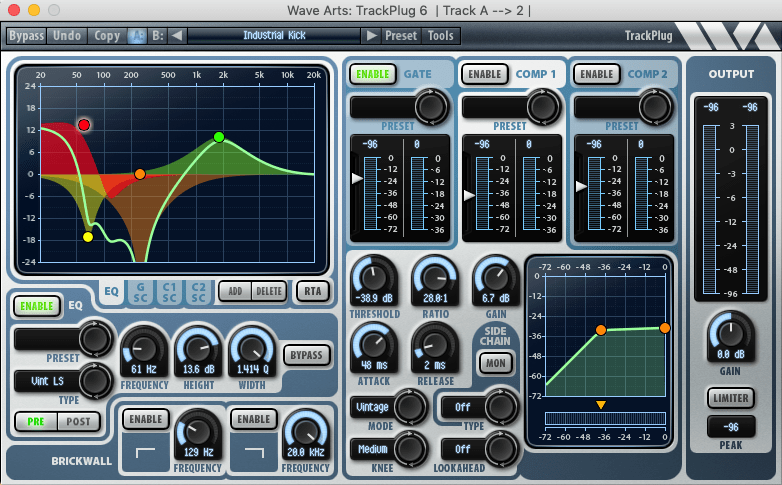 Year of issue: 2021
Version: 2021.8
Developer: 2021.08
Developer site: wavearts
Platform: iNTEL + M1
Interface language: English
Tablet: The program has been treated (does not require data entry / enter any data)
System requirements: OS-X 10.11 to MacOS 11 (Big Sur)
Apple M1 chips supported (AU and VST3)
---
Description: Founded in 1998 by Ph.D. MIT Media Lab. Bill Gardner, Wave Arts develops professional audio processing software for a variety of markets.
Our main products are plugins for digital audio workstations. They provide the audio processing functions needed for mixing, mastering, sound restoration, and sound design. Used by recording studios, TV and radio stations and musicians, our plugins combine innovative algorithms with a sophisticated user interface designed for an efficient workflow. Our plugins sound great, are easy to use and don't consume any CPU resources. We maintain our plugins with frequent updates to fix bugs and compatibility issues
Plugin-set from Wave Arts:
• Dialog 2 v2.05 (x86_64, arm64) – combines in one plug-in all the processing necessary to clean up, correct and improve the recording of conversational speech. It is ideal for film / TV scoring or broadcasting.
Dialog includes hard-clipping filters, de-hum and de-buzz processing, wideband noise reduction, de-esser, 10 band equalizer, compressor and limiter. Separate presets for each category let you get things done quickly.
• Master Restoration Suite 6 v6.03 (x86_64, arm64) – a complete set of plugins for filtering noise from cassette tapes, vinyl records and live performances. The tools used in this kit deliver truly superior results with minimal set-up effort. The set includes 5 plugins.
• Power Suite 6 v6.11 (x86_64, arm64) – one of the most advanced plug-ins for organizing the mixing process from the manufacturer of professional plug-ins Wave Arts. Wave Arts Power Suite plug-ins are distinguished by the quality of signal processing, practicality and reliability in work, stable, have a good design and an intuitive interface. This installation package contains five plugins for audio processing.
• Tube Saturator 2 v2.13 (x86_64, arm64) – Powerful simulator of tube amplifiers. Enriches your sound with analog warmth and extraordinary density. This plugin is one of the best tube amp simulators out there at the moment. It has a small size and an exquisite interface. The main difference between the plug-in and other similar devices is the use of modern analog circuit simulation technology. Sounds exactly the same as an analog device. The plugin can also be used as a Limiter.
---