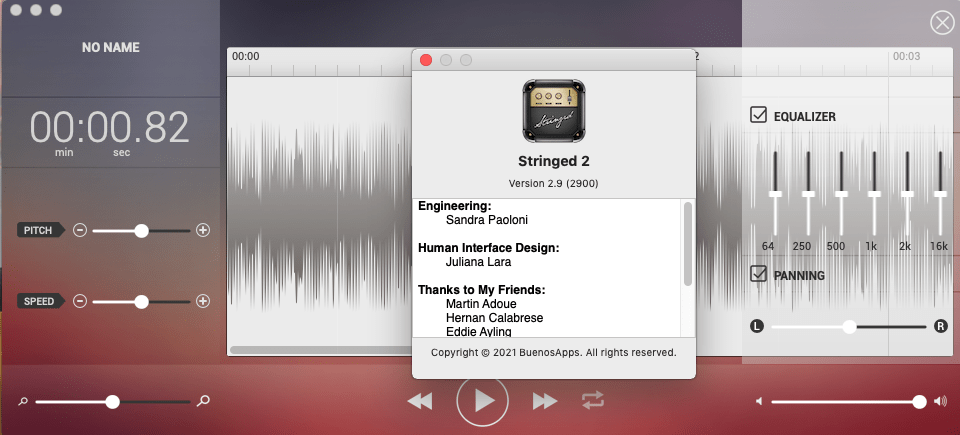 Year of issue: 2021
Version: v2.9
Developer: Sandra Paoloni
Developer site: stringed buenosapps
Platform: iNTEL
Interface language: English
Tablet: The program is cured (put and work)
System requirements: OS X 10.13 or later
---
Description: Stringed is the perfect instrument for every musician. Allows you to adjust the tempo and pitch of any song and you will be able to recognize any song in no time!
Allows:
– Pitch bend: you no longer need to readjust your instruments !. With Stringed, you can change the pitch of any song to 12 semitones (up or down!).
Slow down any mix! Speed ​​up slow partitions. With this function, you can adjust the pace up to 50% faster / slower than the original speed.
Hinges. select any region you want to loop, toggle the loop switch and hit the play button. That's all you will ever need. You can play the solo of your favorite song over and over again!
Export. Once you've found the perfect pitch and tempo, export your song
Supported formats. Stringed will open audio files encoded in: AIFF, WAV, MP4, MP3
A great alternative to Transcribe!
---