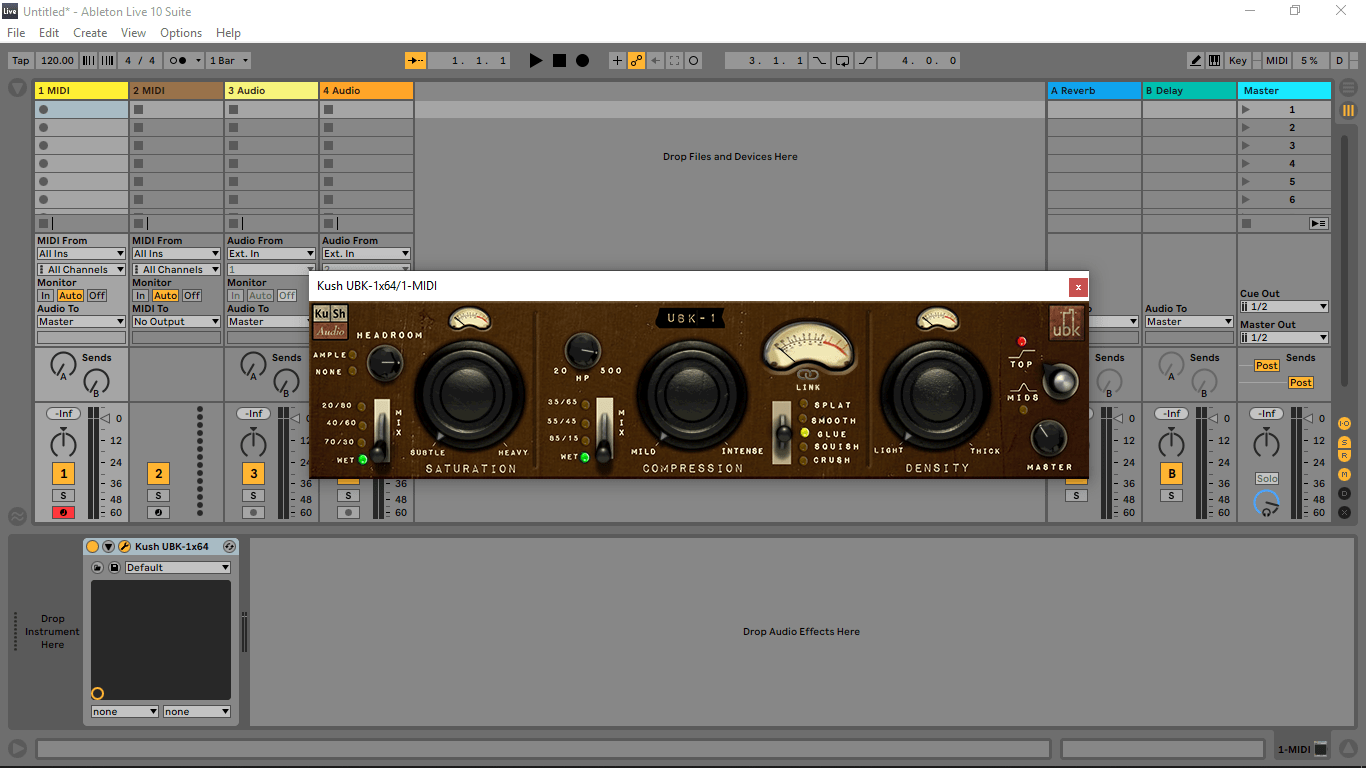 Year / release date : 3.3.2019
Version : 1.2.6
Developer : Kush Audio
Developer website : Kush Audio
Format : VST / AAX
Digit capacity : 86 / 64bit
Tabletka : cured
System requirements : WINDOWS 64 BIT
Description : UBK-1 is a three-stage dynamic processor with simultaneous serial and parallel audio paths that open up unprecedented levels of control over sound shape, tone, and harmonic character.
The processor has three engines – saturation, compression and density. There are five carefully adjusted compressor curves based on the popular UBK FATSO equipment. High-frequency (HP) side-chain filter with an unusually wide frequency sweep allows non-orthodox compression. Two "Tele" style rockers manage wet / dry mixes and have several optimized presets, as well as completely variable work. The Headroom control simultaneously adjusts the side-chain level of all three engines, without affecting the output level of the plug-in. At the end of the chain, the Density engine adds an additional frequency-selective compressor / harmonic saturator with a switch for determining mid and high frequencies. The cumulative effect of these three engines is thickness and musicality, usually associated with expensive analogue processing.