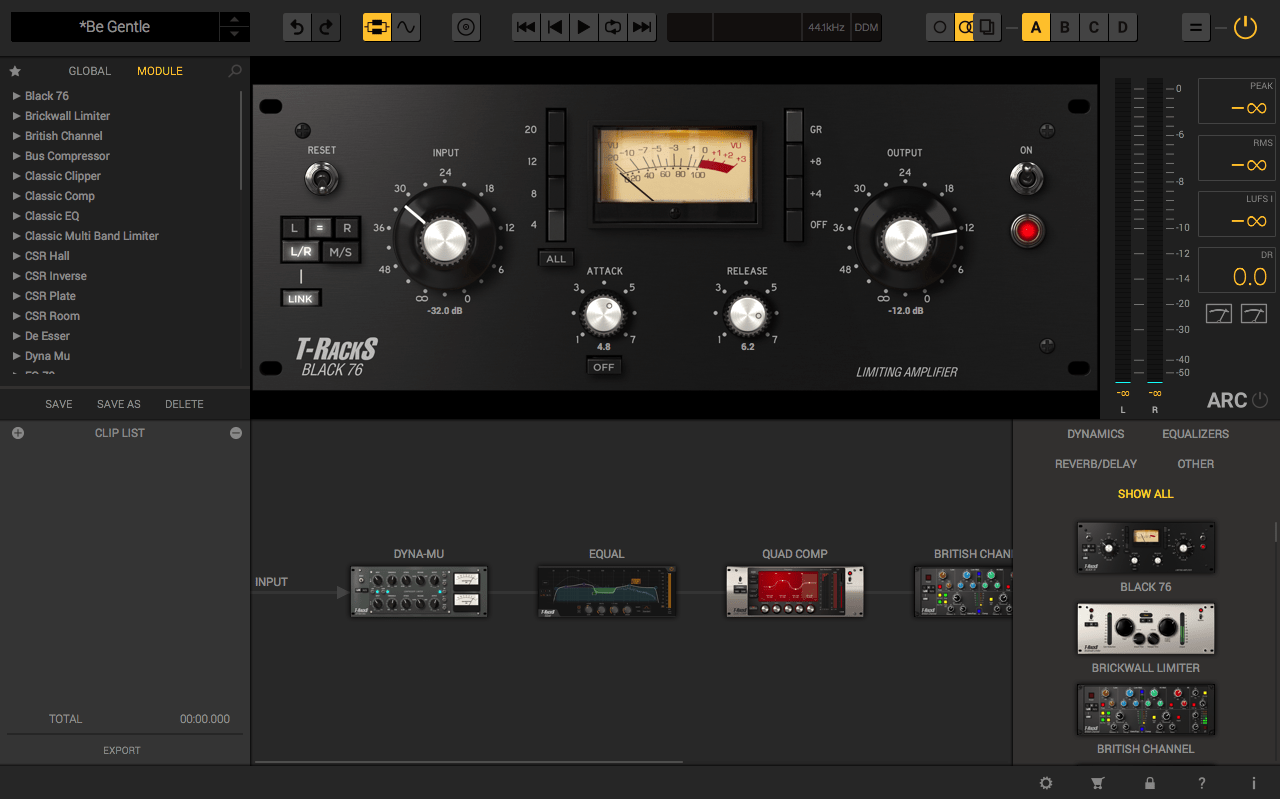 Year of release : 2019
Version : 5.2.1
Developer : IK Multimedia
Developer site : IK Multimedia
Platform : iNTEL
Format : STANDALONE, AU, VST2, VST3, AAX
Digit capacity : 64bit
Interface language : English
Tablet : Kijen (except for Tape machines ) (Windows emulator required)
System requirements : Minimal: Intel® Core ™ 2 Duo, 4 GB of RAM (8 GB suggested), macOS 10.9 or later.
Supported Plug-in formats (64-bit): AU, VST2, VST3, AAX.
Description : IK Multimedia – T-RackS CS is a real sound processor that works in real time. Using such a program, you can quickly and efficiently process any music, ensuring flawless sound characteristics, which can only be compared with the results obtained on professional Hi-End equipment.
The application contains all that is necessary for high-quality processing of music files. Limiters, compressors, equalizers – "full stuffing" of modern sound program modules, which are designed specifically for mastering various audio files. All modules of the program qualitatively imitate the truly natural sound and are designed specifically for work on the final processing of mixes with absolutely all controls.
This is the best choice for any musician. The high quality of development, as well as the presence of a mass of additional modules makes the program universal and allows you to simultaneously replace several specialized applications at once. IK Multimedia – T-RackS CS allows you to efficiently process any sound, reaching a high level of quality.
01.Previous version is removed.
02.The program is installed.
03.The Internet is turned off.
04. Authorization Manager starts.
05.Select offline authorization.
06.Save authorization file.
07. Kiden is launched.
08.Selected product.
09. Generated serial number.
10. Click on "Get From Authorization Requset File" and download the request file (* .html).
11. Click on "Generate For Other Computers" and save the file authorization.
12. Open the generated file in Authorization Manager.