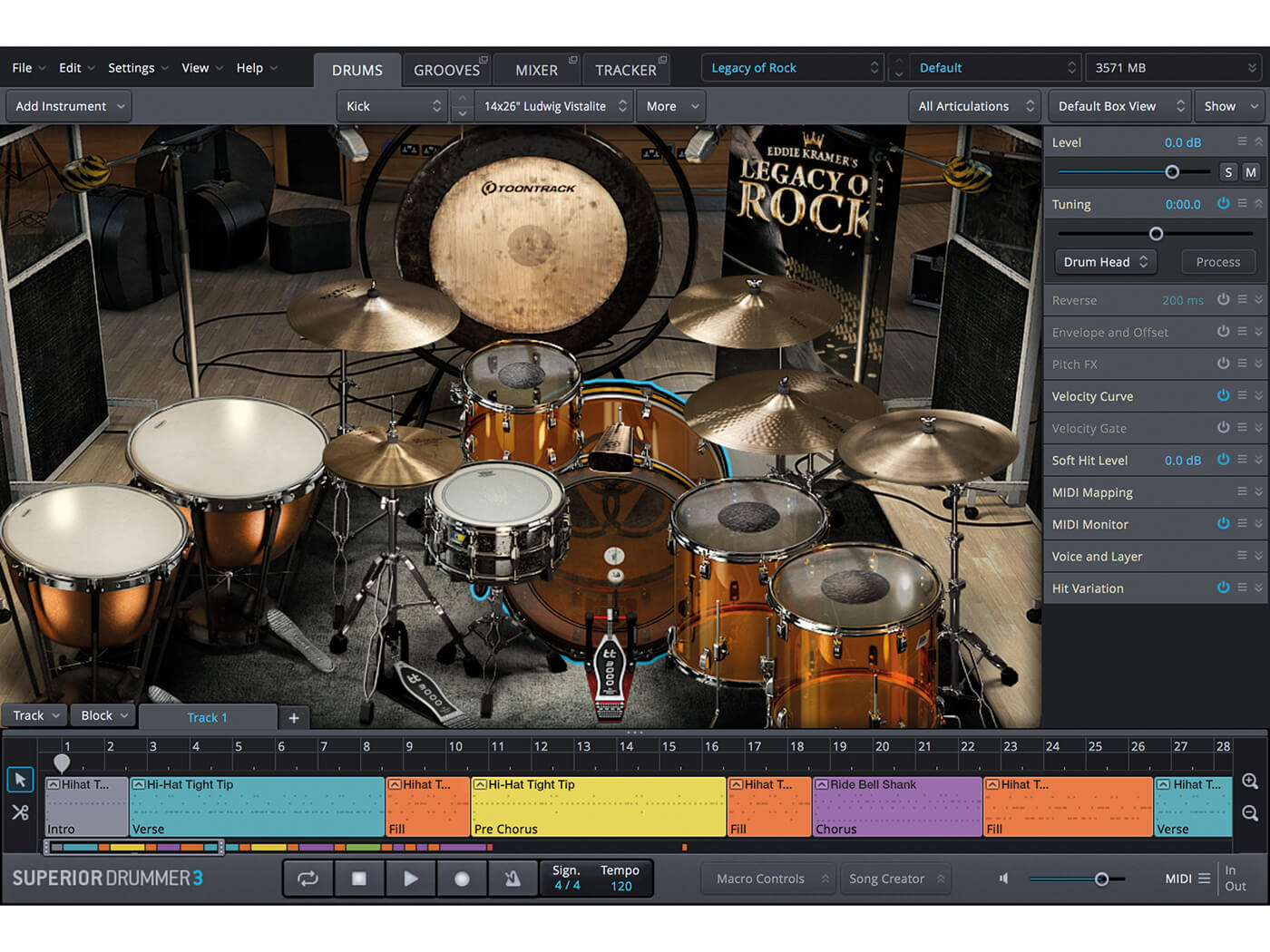 Publisher: Toontrack
Website: Toontrack
Format: SOUNDBANK
Quality: 24 bit 44.1 kHz stereo
---
Description: Meet the audio visionary Eddie Kramer, the uncrowned king who shaped the sound of legends that became immortal rock icons and who in the process became the king of rock himself. This is his drum collection, a true homage to classic rock as we know it.
The Legacy of Rock SDX reflects Eddie's formative years on the bustling London scene in the sixties and seventies. The new library includes five drum kits, each designed and adapted to reflect an important era in the sound of Kramer's distinguished career. All drums were recorded at Studio 1 AIR in London and recorded using signal circuits from vintage microphones, as well as specially selected, rare and non-standard equipment created especially for these sessions.
These rock drums were created by a man who, in the first two decades of his career, managed to work with The Rolling Stones and The Beatles, record the entire catalog of Jimi Hendrix and capture some of Led Zeppelin's most groundbreaking albums. Welcome to a real treasure chest, ready for you to hone, sculpt and shape the sound to make your mark in rock history.
The MIDI update for this library is here: Toontrack – Drums MIDI Pack
The distribution took place thanks to users: JohnBadger, volutes, ibanez1991, LordVard, gpbsirius
There are 4 options for configuring this library (when downloading, just select files with the .obw extension by numbering from the Sounds folder):
Minimal – 1-22
Standard – 1-50
Surround – 1-74
Full – 1-112
Additional Information :
The library does not require installation. It is enough to select the path to the library by clicking Settings – Libraries / Paths – Add Library Path – and select the SL-LegasyOfRock folder.
The contents of the Midi folder must be copied to the main Midi folder.
---