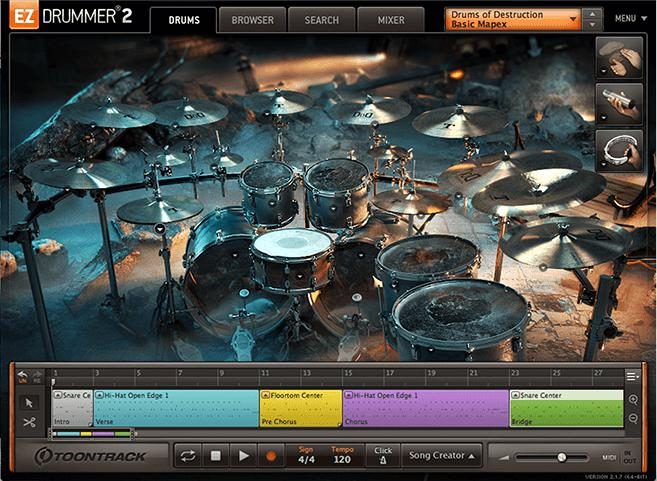 Publisher: Toontrack
Website: www.toontrack.com/product/drums-of-destruction-ezx/
Format: SOUNDBANK
Quality: 24 bit 44.1 kHz stereo
---
Description: The new Drums of Destruction EZX library was developed in collaboration with Lamb of God drummer Chris Adler and producer Josh Wilburg (Lamb of God, Megadeth, Korn, Gojira).
Drums of Destruction comes with two complete drum kits. The Mapex kit is Chris's personal kit, and Josh has used Pearl on several of his releases. Both sets were recorded at Hybrid Studios using an SSL4064G and additional studio equipment. The library also includes 14 presets designed by Josh, 3 extra kick drums, 5 snares and Lamb of God songs in MIDI format.
Additional Information :
The library works with EZdrummer v2.1.7 or Superior Drummer v3.1.2 and higher (from Team V.R).
---