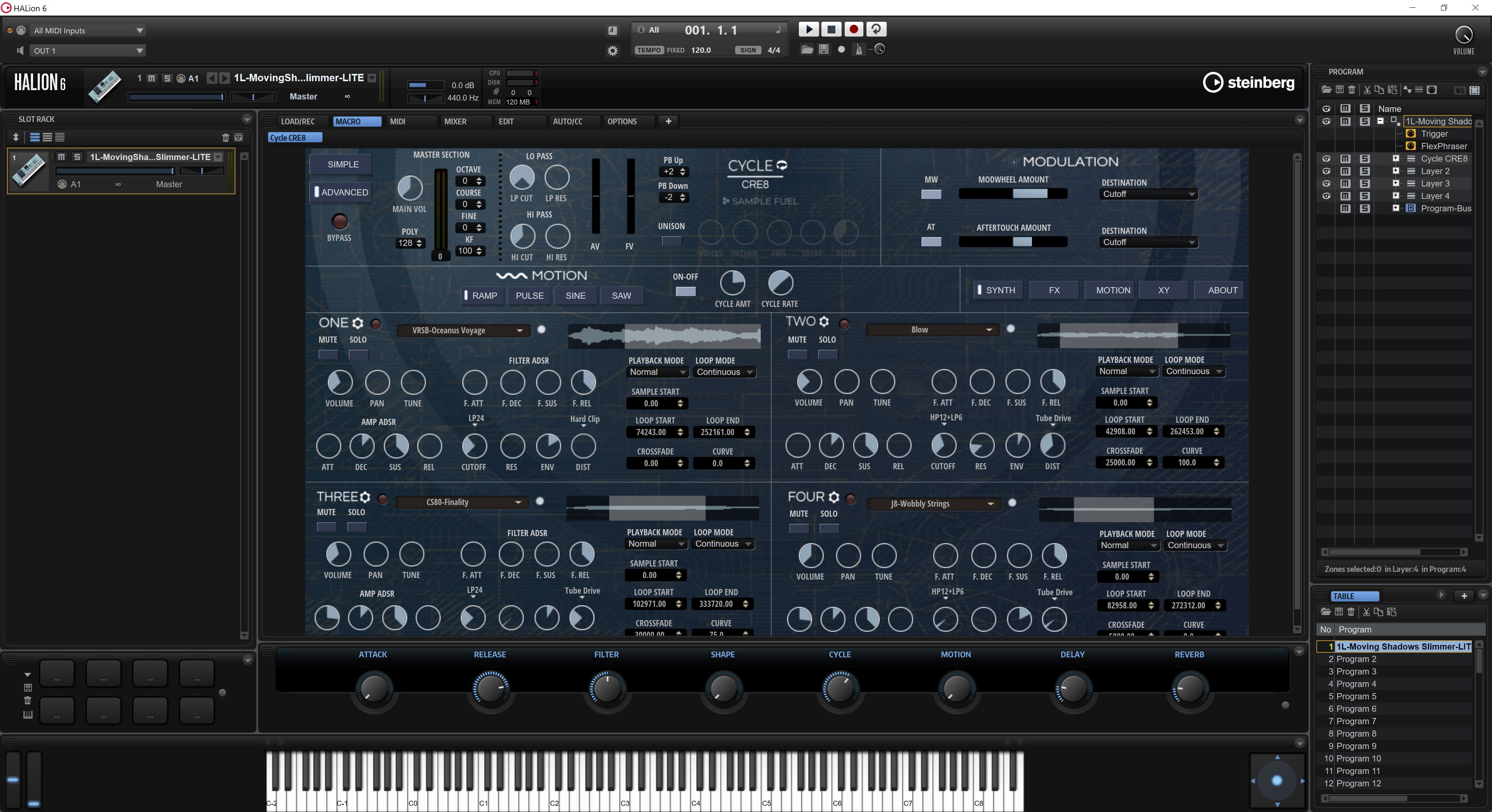 Publisher : Sample Fuel
Website : Sample Fuel
Format : HALion
---
Description : Extension CYCLE-CRE8 v1.01 for HALion Sonic SE 3.2.20 FREE, HALion Sonic 3.2.20 or HALion 6.2.1 or higher samplers

Intuitive and Flexible
Quick and Easy Workflow
4 Sample layer cycling synth with 8 de-tunable voices
Capable of making thick and powerful 4 layered pads
Over 675 sample sources
Up to 2 Layer Program Presets
Load Program Presets in up to 16 slots
The CYCLE-CRE8 SYNTH page has 4 main sample-based synth oscillators.
The engine cycles (in sync) through these 4 layers in order from ONE-FOUR.
There are 4 different CYCLE shapes to choose from (RAMP, PULSE, SINE and SAW).
The user can tweak the cycle amount by the CYCLE AMOUNT knob or by the Quick Control labeled CYCLE.
There is a CYCLE RATE knob allowing the user to tweak how slow or fast the instrument cycles through the layers.
The user can turn the cycling ON or OFF.
By turning the cycling OFF, the four layers become a pad, playing back simultaneously.
Each layer contains:
Layer bypass
Mute
Solo
Over 675 sample sources to choose from
Volume
Pan
Fine tune
Standard Amplitude ADSR
Filter Envelope ADSR
Filter: Cutoff (24 Filter types), Resonance, Filter Envelope Amount, Distortion / Fatness (7 filter distortion / fatness types).
Sample start
Loop Start and Loop End
Loop crossfade and curve
Sample display
---
For the library to work, you need to install this release:
Steinberg – Absolute 4 VST Instrument Collection
---