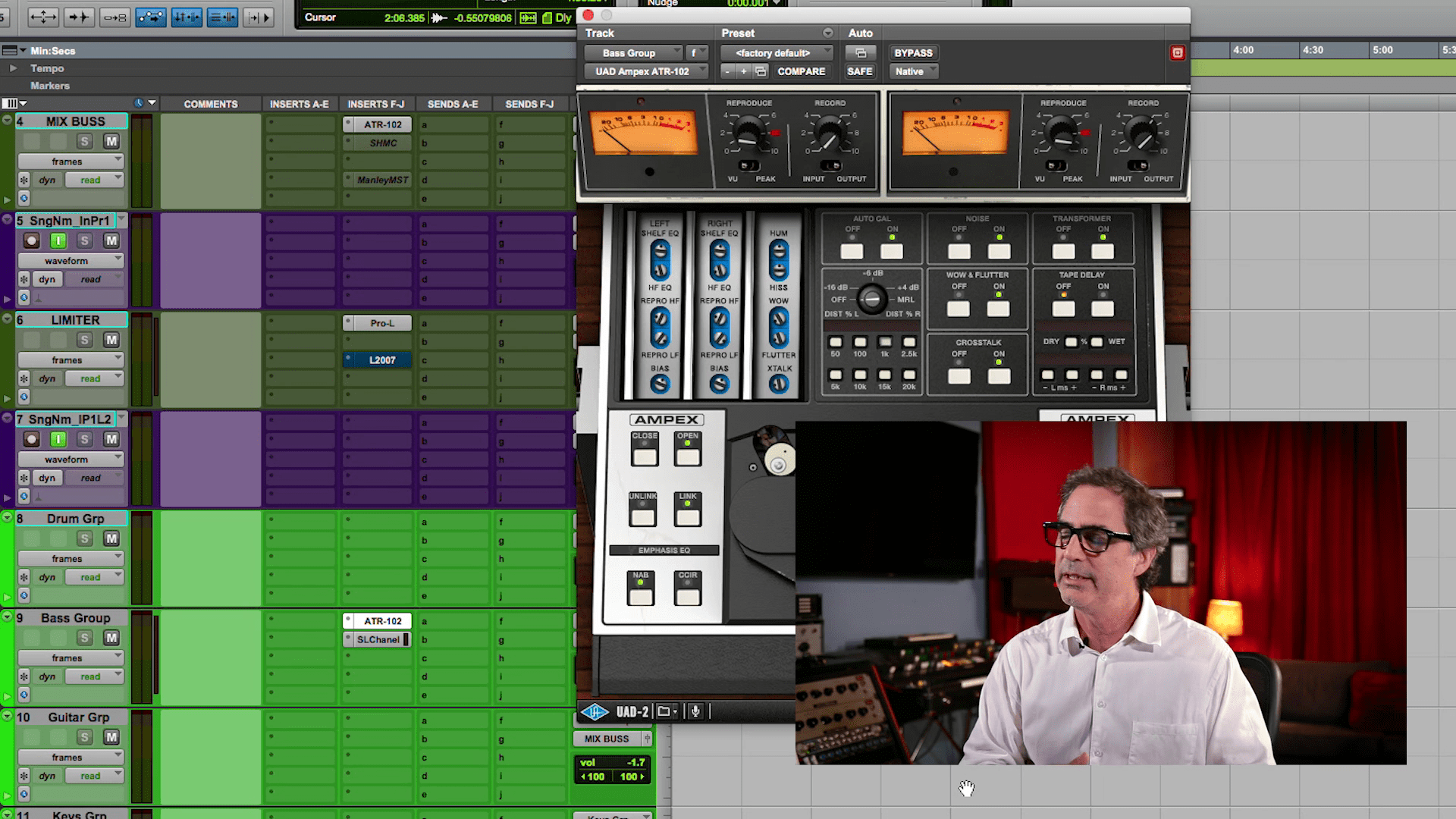 Release year: 05.2020
Manufacturer: PUREMIX
Manufacturer Website: puremix
Posted by: Tony Maserati
Duration: 1 hour 35 minutes
Distribution Type: Video Tutorial
Sample files: none
Video Format: TS
Video: 355-1934 Kbps, 1920 * 1080 (16: 9), AVC
Audio: 41.1 kHz, 2 channels, AAC
English language
---
Description: For 76 weeks, the hit "I'm Yours" composed by "Jason Mraz" was in the Billboard Hot 100. But this is not the only statistics from this sensational single. It is also the tenth best-selling digital song release of all time in the United States with 6 million downloads and 12.2 million worldwide. Nice working day …
Behind this hit is Tony Maserati, one of the most respected mixing engineers in the world. Tony is no stranger to the charts, with huge hits on Beyonce, Mary J. Blige, Notorious B.I.G., Puff Daddy, and Queen Latifah, Selena Gomez, Lady Gaga, Robin Thicke and many others.
In this exclusive pureMix video, Tony opens the multi-track "I'm Yours" track and creates a completely new mix of this hit song. Along the way, he parses all the parts from the beginning of the song and creating the mix plan to his careful attention to details using automation.
You will learn how Tony:
• Tells how the song came about
• Discusses how he finds direction for the mix.
• Adds size and width to the acoustic guitar using short delays
• Adds texture and a bit of feel to the bass using tape saturation
• Explains why he tries not to interfere with processing as much as possible.
• Automates EQ into separate elements for different sections of a song
• Talks about the process of creating a version for the radio.
• Sends drums with mono delay, which feeds a slightly mixed reverb to add unique depth to the drums
• Adds personality to the mix with neat automation, looping playback and intuitive editing
• Compares several bus compressor plugins when looking for alternatives for its hardware ES8
• Revises the original mix and compares with the new version
This is your chance to sit next to the legendary mixing engineer Tony Maserati and discover his work on the hit. After you see how Tony mixes up, download the stems and apply what you have learned to mix for yourself!
Content :
Part 1
00:00 – Start
01:07 – Playing The Demo
02:35 – Playing The Raw Track
04:47 – Guitar And Vocal
07:50 – Mixing Workflow
17:15 – Finding The Vibe
21:24 – Importing FX
22:01 – Vocal FX
38:15 – Don't Stop The Music
43:25 – Drums
53:40 – Percussions
Part 2
00:00 – Start
00: 0 – The Radio Edit
01:21 – Drum Reverb
09:54 – Automation
12:05 – Background Vocals
17:22 – Comparing Mixes
28:31 – Print Mix
I'm Yours – Puremix Stems
---