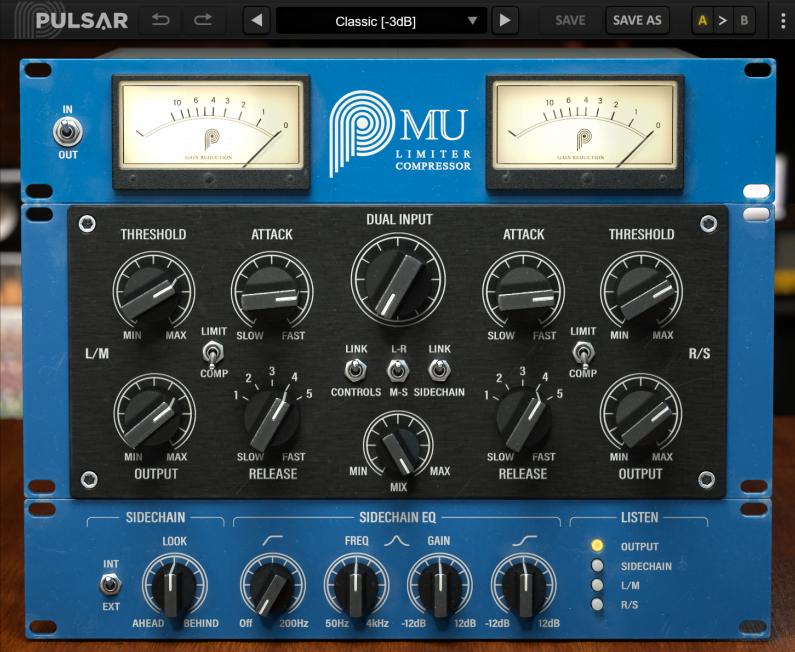 Year / Release Date : 10/10/2019
Version : 1.0.4
Developer : Pulsar Audio
Developer's site : Pulsar Audio
Format : VST / VST3 / AAX (MODiFiED)
Bit : 32bit, 64bit
Tabletka : cured
System Requirements : Windows 7 with SP1, 8.1, 10
---
Description : The most faithful emulation of a modern, but legendary tubular compressor / limiter is the perfect glue for mixing and mastering.
There are several reasons to use a variable displacement compressor. One of them is the exceptional transparency of compression that this type of compressor can achieve even when it is sharply reduced. Another – and perhaps the most common – is their ability to add grip or "glue" to buses, whole mixes and craftsmen.
Unfortunately, original equipment is expensive and difficult to integrate with "embedded" workflows. Software emulation exists, but most hardware owners agree that they cannot be compared with the original device, because there is always "something" missing.
Thanks to its unique topology preservation technology, Pulsar Mu sounds objectively identical to the hardware in every production context and even makes improvements such as an increased signal to noise ratio.
Ability to link Input and Output knobs by holding the SHIFT key.
Click on labels to display parameter values
Improved iLok support and demo procedure.
Fixed VST on Vienna Ensemble Pro.
Fixed AAX Latency declaration in Pro Tools.
Fixed AU Mono configuration in Digital Performer.
Fixed textual edition of parameter values.
Known issues:
GUI issues in some Windows 7 configurations.
AU validation issue in Logic Pro 9 / Mac OS X 10.7.
Crash at instanciation in Vienna Ensemble Pro (AU).
---