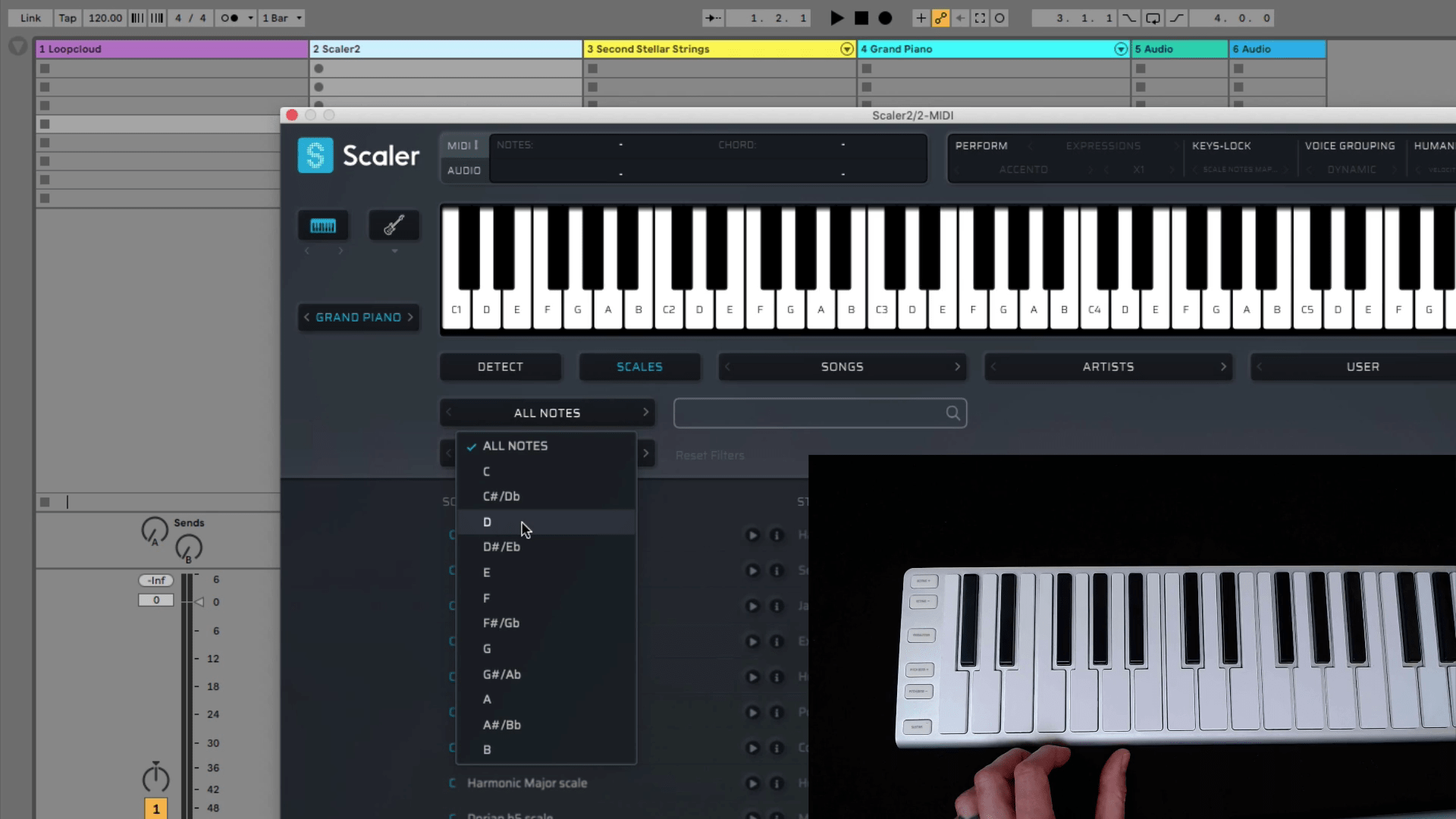 Release year: 05.2020
Manufacturer: Producertech
Manufacturer Website: pluginboutique
Posted by: Rob Jones
Duration: 2+ hours
Distribution Type: Video Tutorial
Video Format: MP4
Video: 990-1250 Kbps, 1920 * 1080 (16: 9), 30,000 frames / sec, AVC
Audio: 248-253 Kbps, 44.1 KHz, 2 channels, AAC
The quality of the samples of the project: 24 bits, 44.1 KHz, 2 channels
English language
---
Description: Scaler 2 helps you create musical patterns simply than ever, thanks to an extremely advanced set of features and an improved interface that make the software even more flexible and interesting for work than the already popular version 1. In this comprehensive course from Producertech with a teacher By Rob Jones, you will go through each part of the plugin, creating chord patterns, bass lines, foreground lines and arpeggios, working with various settings.
The first 2 modules are a leisurely and uniform study of each of the main sections to help students get acquainted with the interface, as well as learn how to create simple but dynamic sequences of orchestral and synthesizer chords. The following is a series of different workflow modules that show how Scaler can be used in various situations, such as creating chords to accompany a house groove, a sampled shot as the basis for a track, and using Scaler to detect chords. in a longer loop so that it can be recreated and expanded to form chords, leads, bass lines and much more!
The last workflow is a long And big real-time session, where Rob creates all the melodic parts in the Synthwave retro track, from the rhythmic bass line to the growing chords and psychedelic arps. Then the arrangement becomes more complicated and parts appear in which keyboards and transitions created using Scaler chords appear to facilitate the flow of harmony from one section to another.
Content :
Module 1 – Course Introduction \
Module 2 – Overview 1 – Creating a Staccato Strings Phrase in D Minor \
Module 3 – Overview 2 – Creating some Classic Synth Breakdown Chords \
Module 4 – Workflow 1 – Making Chords and Accompaniment for a House Groove \
Module 5 – Workflow 2 – Creating Parts from a Single Chord Oneshot Sample \
Module 6 – Workflow 3 – Reconstructing Chords and Creating a Bassline from a Chords Sample \
Module 7 – Workflow 4 – Synthwave Arrangement Construction \
Scaler 2 Course Samples \
Scaler 2 Projects \
---