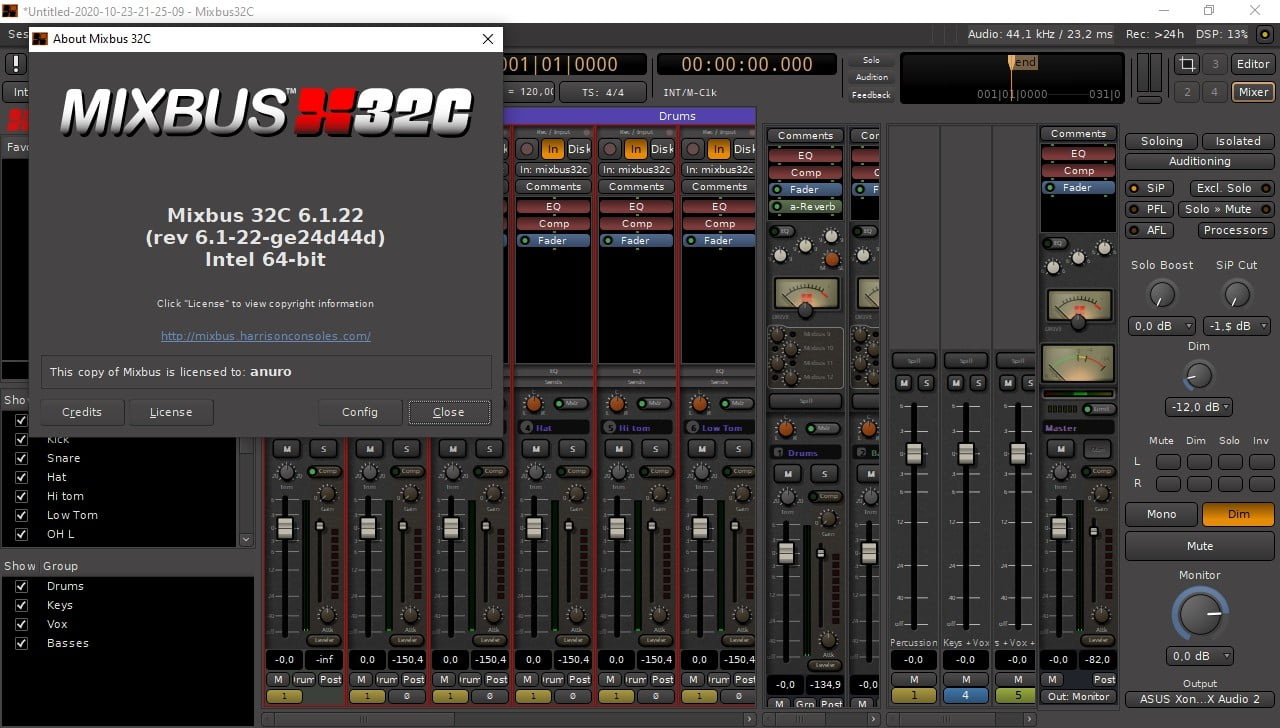 Year / Date of Release : 10.2020
Version : 6.1.22
Developer : Harrison Developer
site : HarrisonConsoles
Bit depth : 64bit
Interface language : English
Tablet : present | R2R
System Requirements : Intel or AMD, 64bit or 32 bit
2+ cores / processors required
Windows XP or newer
Any ASIO-supported hardware.
---
Description : Harrison Mixbus32C is a standalone product and is not tied to DAW Mixbus in any way. The Mixbus32C plug-in is a digitized version of the Harrison 32C analog mixing console.
"Each Mixbus32C channel emulates the channels of a Harrison 32C mixing console as closely as possible. The digital version of the Mixbus32C has exactly the same capabilities as the 32C: a parametric four-band equalizer that can work independently on each channel, a filter section and much more. We have recreated each resistor, capacitor and transistor in software. Now everyone has the opportunity to work with complex audio, and Mixbus32C allows you to use a "mixer in a mixer", that is, use another console within your workstation. It was not even possible to imagine something like this five years ago! "Harrison manager Ben Loftis said in a statement.
Among other interesting features of the program, it is worth noting 12 stereo buses with individual volume control, as well as the presence of saturation, bus compression and other effects.
---
Key features :

One knob per function operation
Fully emulates all components of the Harrison 32C analog mixer
Accurate repetition of EQ, filters, compression, analog saturation
algorithms Fourth generation Harrison True Analog Mixing ™ engine with advanced compressor / limiter algorithms
Plug-in sound quality is almost indistinguishable from sound analog equipment
Unlimited number of mono and stereo inputs, each of which can be assigned any number of plug-ins, sends
Number of channels, plug-ins and sends limited only by the computer processor and hard disk speed
Unlimited number of MIDI tracks with support for virtual instruments and plug-ins
Four-
band parametric equalizer 12 stereo buses and one master bus
Automatic compensation of any audio delays
Supports any plug-in formats and operating systems
Undo function
Optimized for 64-bit systems
---