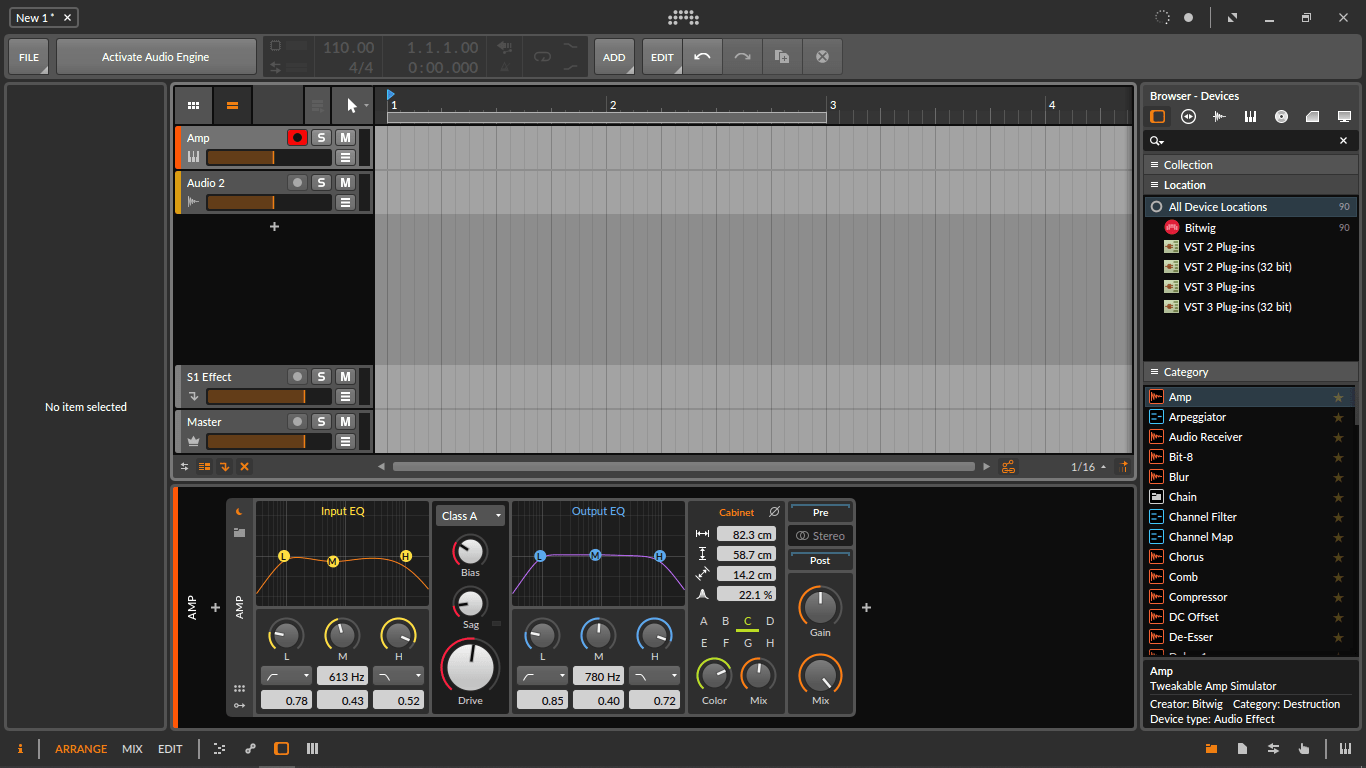 Year / Date of Issue : 13.2.2020
Version : 3.1.2
Developer : Bitwig
Developer's site : Bitwig
Bit : 64bit
Interface language : English
Tabletka : Present
System Requirements :
Windows 7, 8, or 10
Linux – Ubuntu 17.04 or later
---
Description  :
Bitwig Studio inspires you to have more control over your music, giving you access to all aspects of your products. Streamline your creative process and quickly turn your ideas into finished songs, tracks and compositions. Record and arrange, improvise and perform, or do it all at once. Welcome to the new generation of programs for creating and playing music.
---
13.2.2020 [ Win-Linux ] Bug fixed when eliminating the tweeter: DSP meter and I / O meter indicators did not work
13.2.2020 Update: Patch for Win and Linux
---
0. [Optional] Type your name in the "activation.reg" file and save it.
Your new projects will be signed with this name (RUTRACKER is default name).
1. Install Bitwig-3.1.2.deb
2. Run Bitwig Studio
3. Click "Offline?"
4. Click "Load activation file"
5. Select file activation.bwreg
6. Click "Continue"
7. Wait for restarting Bitwig Studio
Fixed

: "Morse code" in the In_Cycles demo project
Changed

: editable activation file% LocalAppData% \ Bitwig Studio \ .activation-5 (you can type your name as the creator of new projects)
---
Bitwig – Studio


Sound Content (11.58 GB)