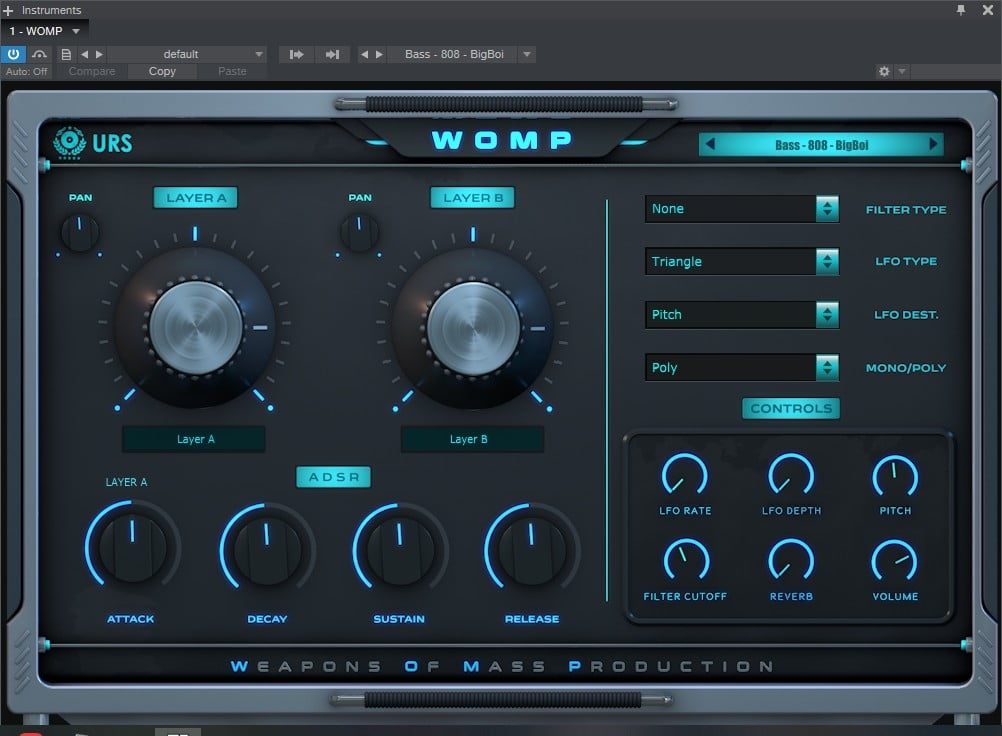 Year / Release Date: 01.2020
Version: 1.0
Developer: Unique Recording Studios
Developer's site: uniquerecordingstudios
Format: VSTi, AUi
Bit: 64bit
Tabletka: cured | Retail
System requirements: Host with support for VST, AU format plugins
---

Description: As a producer, I know what endless scanning of presets on numerous production VSTs is to find that sound that works … but at the same time there is a feeling that standard presets still do not give sensation and vibration, so I end up wasting time by customizing the original presets for a sound that I will be pleased with.

While in the industry, you must be effective, be able to quickly make and make decisions … time and trends are not waiting for you. Do you want quality ready-made sounds at your disposal? I decided to slightly change the rules of the game by creating W.O.M.P (Weapons of Mass Production).

Sounds – W.O.M.P is 100% original, it has no copied sounds. All sounds were recorded, processed in Unique Recording Studios' own studio using an analog chain including saturation, gain, compression, equalizer, effects and various saturation schemes with a little magic dust … Each sound is rich, harmonious and saturated … We do not strive be the producers of the finest VST! We are for creating an atmosphere and feeling. We have all the flexibility, like other VSTs, but our sounds make a difference.

How sounds were created – We spent over 400 hours experimenting and developing to make sure that this VST would bring something special. I am also a big opponent of some rules. Rules must be broken in the music industry. This directly affected the sound of W.O.M.P. We have created over 700 presets!
---