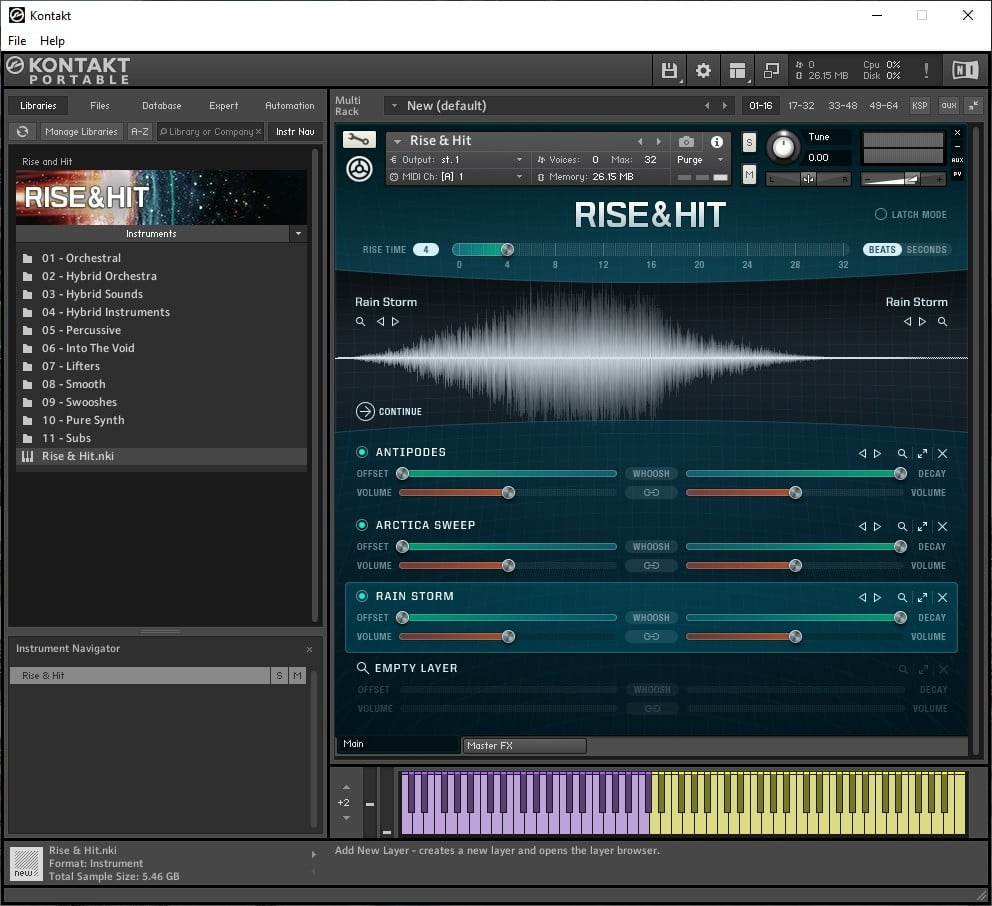 Publisher: Native Instruments
Website: native-instruments
Format: KONTAKT
Quality: 24 bit 48 kHz stereo
---
Description: A set of dramatic sound effects. The ideal tool for dynamic cinematic scenes with exclusive sounds.
RISE & HIT is the first instrument designed specifically for expressive sonic build-up. Over 8 GB of exclusive samples from a wide variety of sources are ready for you. Easily find the sound you want, then tweak, layer, edit and add effects for fine tuning. Whether it's orchestral, organic, hybrid or synthetic sounds – choose from over 700 single-layer and 250 multi-layer sounds ready for action.
Combine up to four sound layers for complex textured builds and peaks. Every sound in RISE & HIT can be drastically stretched without loss of quality thanks to the different sample lengths. From fast, short-lived "whistle" to 32-bit fade-in, all sounds retain their original timbre.
Add extra character to your build-ups with reverb and delay, 26 custom filters, or 29 spatial, dynamic and distortion effects. All layer parameters can be automated with the built-in modulation module for vibrant, unheard-of sound eruptions. Choose from preset modulation curves for quick design, or get creative – the parameters can be adjusted using custom envelopes for added flexibility.
Sound engineer Uli Baronovski from Galaxy Instruments collaborated on the concept and production of this unique cinematic instrument.
---