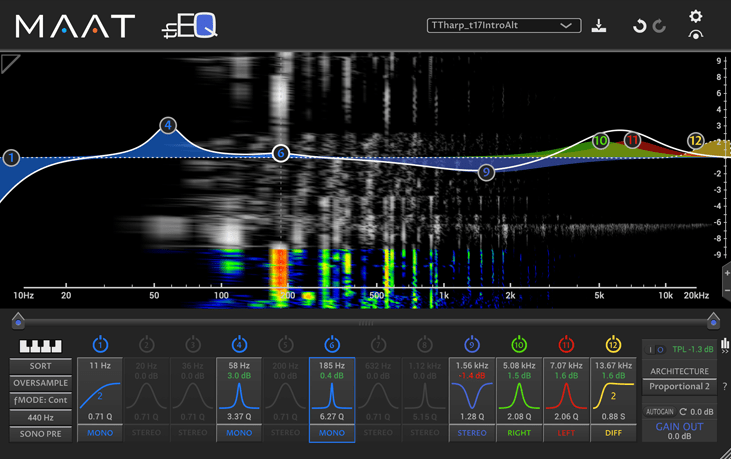 Year / Release Date: 01/23/2021
Version: 3.0.3
Developer: Maat
Developer site: Maat
Format: VST / VST3 / AAX
Bit depth: 32bit, 64bit
Tabletka: cured
System requirements: Windows 7 and newer
---
Description: ThEQblue builds on the revolutionary foundation of Algorithmix's classic PEQ Blue, maintaining a benchmark for the 21st century. thEQblue is a set of twelve Minimum Phase EQ architectures, each using 80-bit internal floating point precision. We've designed many respected hardware EQs, creating idealized digital versions based on this inspiration. Instead of models or simulations that carry analog "baggage", thEQblue has no noise, distortion or other secondary effects inherited from analog.
Characteristics :
Fully parametric minimum phase equalizer
Up to twelve unique idealized architectures based on analog circuits
Pan Control Targets – Left Only, Right Only, Mono Only, L-R Only, or Stereo
Additional live spectrogram
AutoGain for A / B comparison effortlessly
Variable resonance settings for common Western scales
Built-in tone generator for fast spectral navigation
Enjoy the DLL level emulator work of Nalpeiron / Zentitle!
---