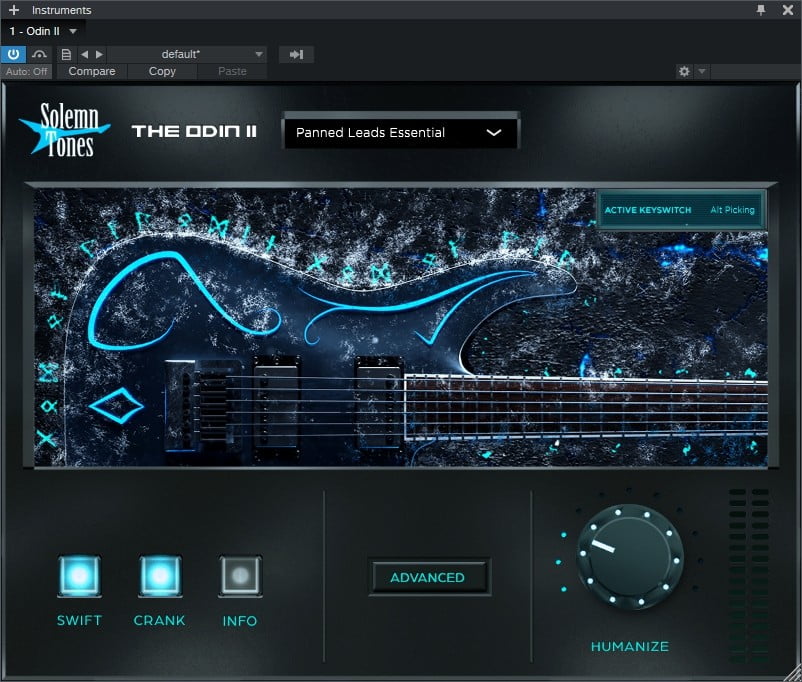 Year / Release Date: 09.2020 – 07.2021
Developer: Solemn Tones
Developer site: solemntones
Format: VSTi, VSTi3, AAX
Bit depth: 64bit
Tabletka: Not required
System requirements: Windows 7+
---
Description:
Odin ll lets you program your own riffs and chord progressions in no time.
Odin 2 was recorded with Evertune bridge, which means you don't have to worry about out of tune guitars anymore! Configurable to double drop-C so you can access all relevant drop settings.
Write new guitar parts or replace low-quality guitar tracks without leaving your desktop (or tour bus). Waste no more time!
Loki Bass is a midi-based bass sampler. Whether you're replacing recorded bass or programming your bass tracks from scratch, the Loki is the perfect tool to create the foundation of your mix. Here's what he offers:
ROOM is a simple reverb plug-in that includes a small room, medium room, large room, small plate, medium plate, large plate and 2 artificially created bonus rooms.
– Create artificial space in isolated sound
– Add reverb to your tracks
BEAST is the result of various pitch bending algorithms working together to create artificial layers from your existing vocal performances and blend them with the original source to thicken the overall vocals.
– Add extra harmonic layers to your growling vocals and even rap vocals.
– Save non-stellar performances.
– Add aggression to great performances.
– 4 different layering modes
– Mix pen to mix the artificial layer with the original
– Low and high cut controls to define the affected range
Kraken Hybrid bass takes midi bass sampler to the next level. Whether you're replacing your recorded bass or programming your bass tracks from scratch, the Kraken is the ultimate tool for building the foundation of your mix.
– Sampled from Musicman Bongo 5 HH Bass
– Recorded through a chain of world class equipment
– Includes pure DI and 5 preset tones
– Access to 20 different articulations including slap
---