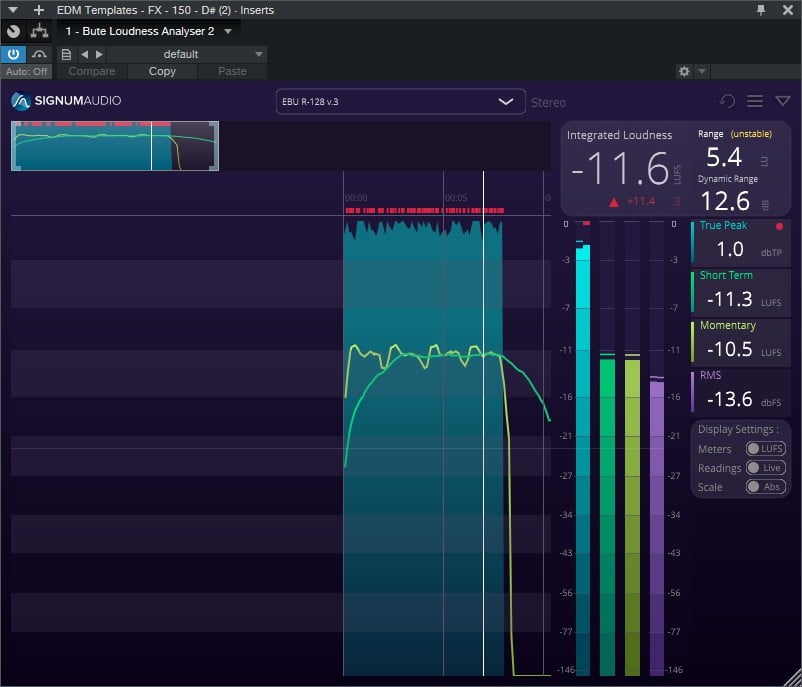 Year / Date of Issue: 05.2021
Version: v2.0.0
Developer: Signum Audio
Developer site: signumaudio
Format: VST, VST3
Bit depth: 64bit
Tabletka: cured | JustFun598
System requirements: Windows 7 or higher (64-bit only)
---
Description: Loudness standards are usually part of the specification, and since this is the final step in post-production, this is a time-critical issue for most projects. Signum Audio tools help you meet requirements with ease. Even if you don't have to meet specific specs, you might still want to adjust the volume for your target platform (like Spotify or youtube), Signum Audio tools will help with that as well. BUTE Loudness Analyzer 2 is the backbone of Signum Audio's line of volume control solutions and an essential tool for those working in post-production for broadcast, music, games, podcasts, movies, sound design and radio.
BUTE Loudness Analyzer 2 has been perfectly designed to provide an unprecedented level of understanding of your audio files with accurate and customizable readings. Advanced features such as automatic re-metering, custom alerts, interactive overview and navigation window, and reloadable session data. These workflow-driven features make it especially useful for long content.
With highly accurate metering algorithms, you can be sure that your sound will meet your customers' requirements and sound the way it should. With a range of useful workflow features, configurable meter readings for short-term and instantaneous loudness, instantaneous average and traditional RMS, and the latest broadcast and streaming standards included as presets, the Signum Audio Loudness Meter greatly simplifies mixing and mastering.
---