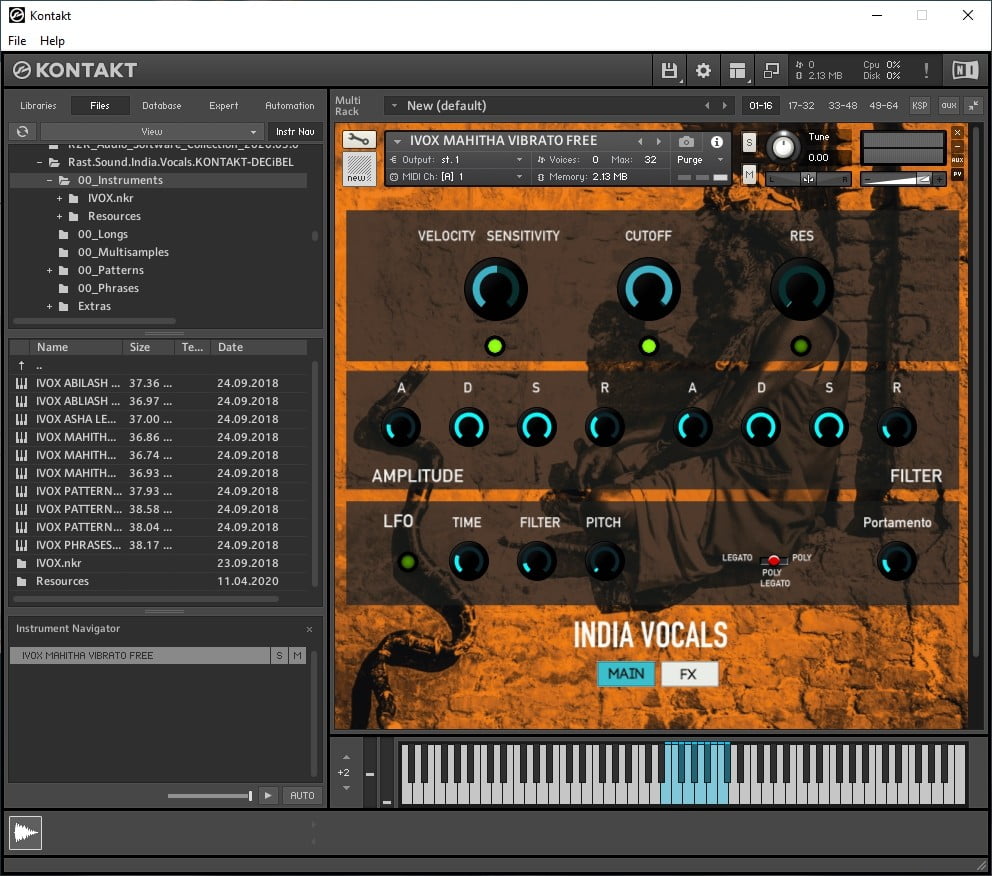 Publisher: Rast Sound
Website: rastsound
Format: KONTAKT 5.7.3+, WAV
Quality: 24 bit 44.1 kHz stereo
---
Description: The highly anticipated India Vocals set captures vocal culture with 3 top performers and offers a variety of performances and instruments.
Music is an integral part of people's lives in India. In collaboration with our Indian team, we have created the most detailed Indian vocal library ever published. We have mixed folklore performances and patterns with solo instruments to offer rich possibilities. India Vocals comes with endless improvisations, ready-to-play solo instrumentation with a variety of styles and patterns full of inspiration.
2 performers and 1 man were recorded in detail in the form of improvisations, patterns, phrases, words and multisamples.
Specifications :
Over 1GB for Kontakt & WAV
250+ samples
100+ Patterns
10 Playable Solo, Pattern, Phrase Vocal Instruments
Midi & Learning Sheets to Understand Harmonies
Improvisations, Phrases & Words
---