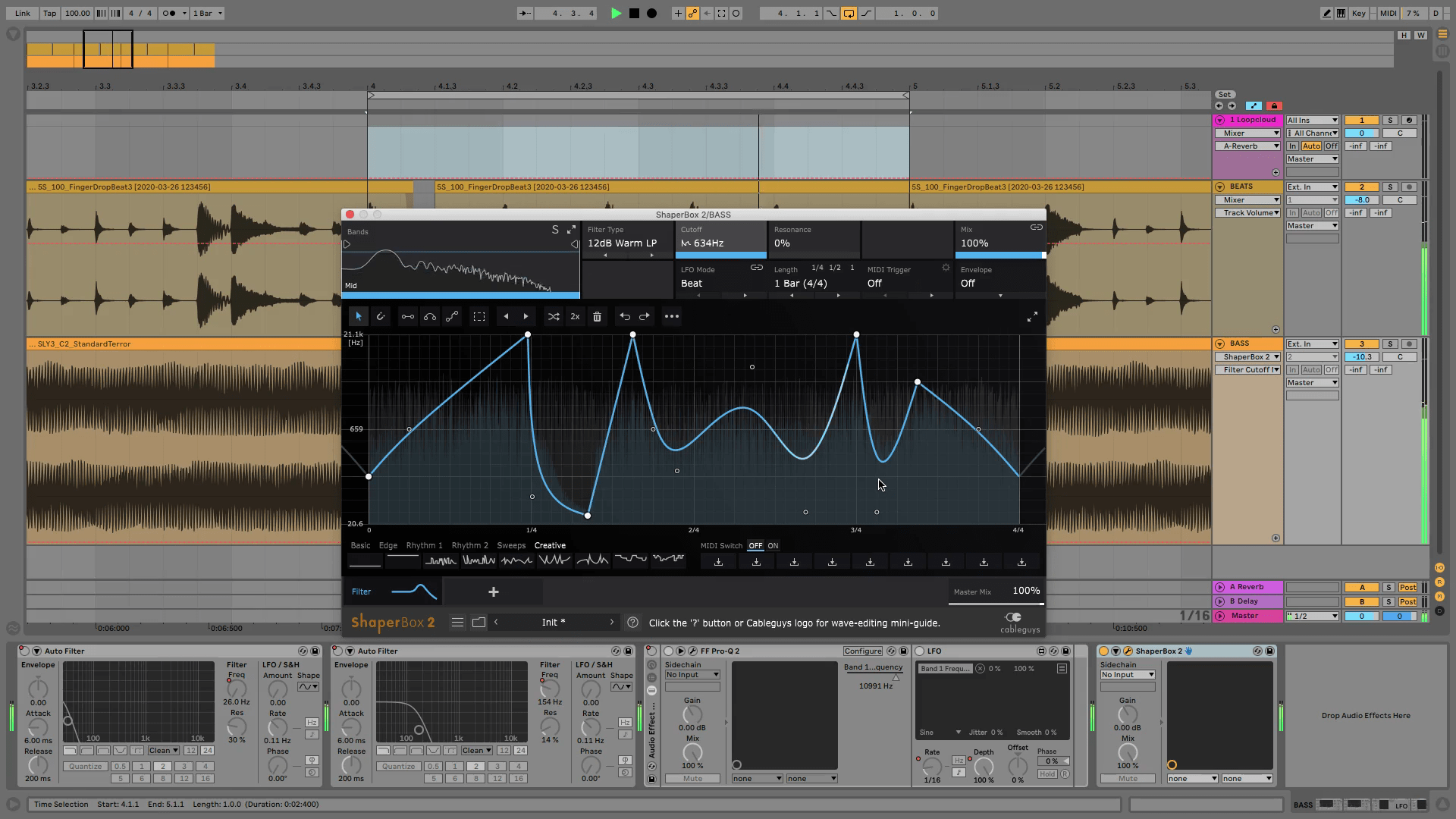 Release Year: 2020
Manufacturer: Producertech
Manufacturer Website: producertech
Posted by: Rob Jones
Duration: 180 minutes
Distribution Type: Video Tutorial
Video Format: MP4
Video: 1197-1274 Kbps, 1920 * 1080 (16: 9), 30,000 frames / sec, AVC
Audio: 250 kbps, 44.1 kHz, 2 channels, AAC
English language
---
Description: Filters are an extremely important tool in the producer's collection, whether it be mixing, sound design or attracting attention and variations in the arrangement. In this course, from Producertech professor Rob Jones, you will learn all the basics, as well as a number of techniques for applying static and dynamic filtering to all kinds of sounds in your mix.
The course begins with an overview of the different ways to use filters, followed by a guide to the main types of filters and standard controls. The following is a demonstration of the many static filters applied to all sounds in the laid-back groove of a Downtempo course design
Once the basics are completed, Rob will move on to more advanced things, introducing various types of filter modulation, with envelopes and LFOs. Again, after passing the theory, he returns to the course design to show how different dynamic modulated filters can be applied to different sounds, explaining the reasons why this is done in the process.
Other methods considered include controlling filters using external signals using the side chain, modulating third-party plug-ins using Max 4 Live tools, working with pattern filtering software such as Cableguys Shaperbox, and much more. Examples are again shown both in the project and in the bass processing section.
Content :
3 hours of streamed tutorials
Access 24/7/365
Live projects
Audio stems and samples
Written notes
Filtering test
Module 1 – Filtering Basics \
Lesson 1 – What are filters and how are they used? 3.46
Lesson 2 – Standard Filter Controls – 8.35
Lesson 3 – Filter Types – 6.12
Module 2 – Basic Filtering Practice \
Lesson 1 – Project Intro – 3.00
Lesson 2 – Kick Drum Filtering – 8.29
Lesson 3 – Snare and Hat Filtering – 6.37
Lesson 4 – Snare and Hat Filtering – 8.23
Lesson 5 – Guitar, Organ, Marimba and Piano Filtering – 13.02
Lesson 6 – Pluck Arp and Bass Filtering – 4.43
Module 3 – Filter Modulation \
A demonstration of how to modulate filters, using the two main modulator types, envelope and LFO. These techniques are shown with a sustained chords phrase, which is transformed into a classic lead and rhythmic pad sequence.
10.02
Module 4 – Applied Filtering Modulation Techniques \
Lesson 1 – Bass Envelope Modulation – 4.22
Lesson 2 – Percussion and Snare Envelope Mod – 7.39
Lesson 3 – Pluck Arp LFO Mod Stereo Notch Filter – 15.26
Module 5 – Filter SidechainExternal Triggering \
Lesson 1 – Using External Signals to Trigger a Vocal Filter – 10.58
Lesson 2 – Creating 'Ducking' with a Filter – 3.23
Module 6 – Filter Sidechain and Automation Techniques \
Lesson 1 – Sidechain Modulation on the Pluck Arp – 5.00
Lesson 2 – Downwards Sidechain Modulation on Organ and Guitar – 09.50
Lesson 3 – Organ and Pluck Arp Automation – 10.05
Module 7 – Bass Processing \
Lesson 1 – Drawing Automation – 04.22
Lesson 2 – Recording Automation – 03.46
Lesson 3 – Applying LFO to 3rd Party Plugs – 03.20
Lesson 4 – Using Cableguys ShaperBox – 4.34
Module 8 – Assessment
A few questions to test your knowledge, as well as listening exercises to help with technical ear training.
00.23
Module 9 – Outro
Some final comments from the tutor and advice about where to go next.
00.23
---